Save 14%
Save 14%
Save 14%
Save 14%
How does it work?
No need to deal with complicated assembly manuals or confusing diagrams! Count 1, 2 ..
That's all it takes to unfold our smart stools.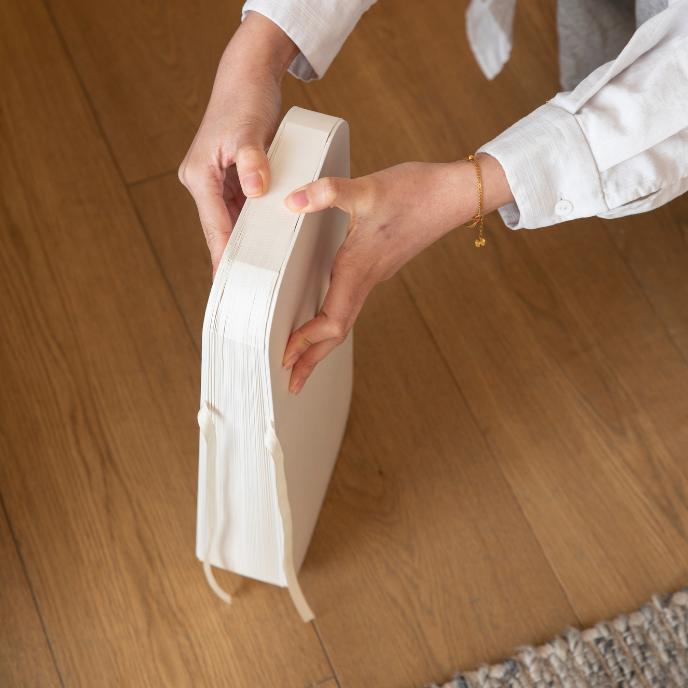 Step 1
Begin by placing the stool vertically on the floor.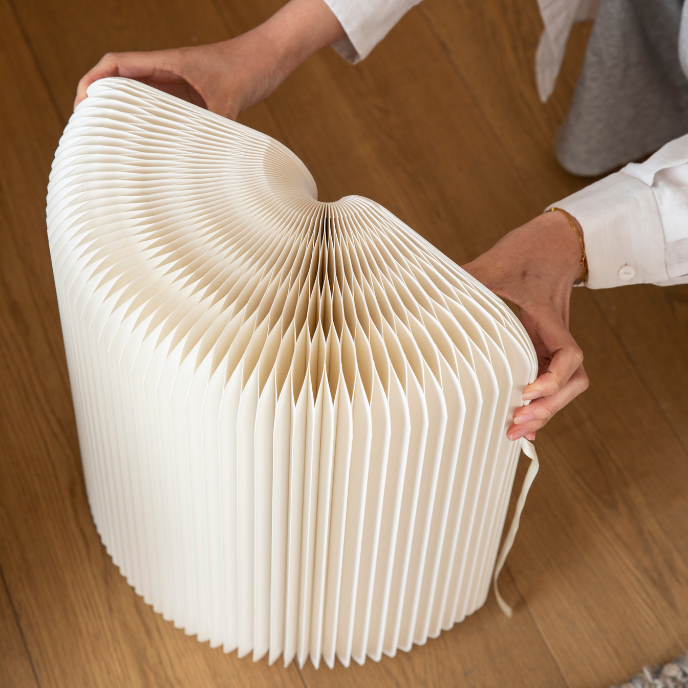 Step 2
Simply pull on both side boards to unfold the honeycomb cells circularly. The folded part may sometimes feel rigid during the initial opening. Don't hesitate to gently flex your stool, accordion-style, to make it more flexible.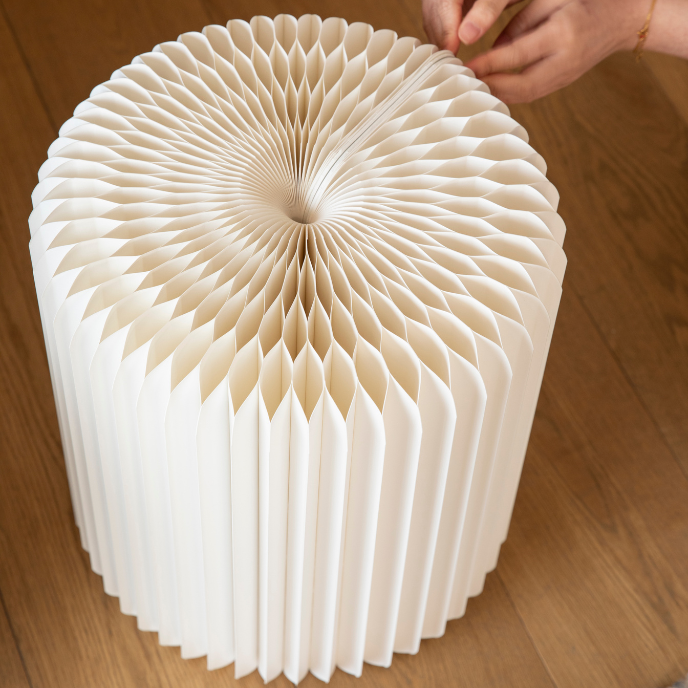 Step 3
As the walls come into contact, the hidden magnets inside will securely attach, providing a noticeable connection. To ease the magnetic closure, position your hands in the middle of the side panels.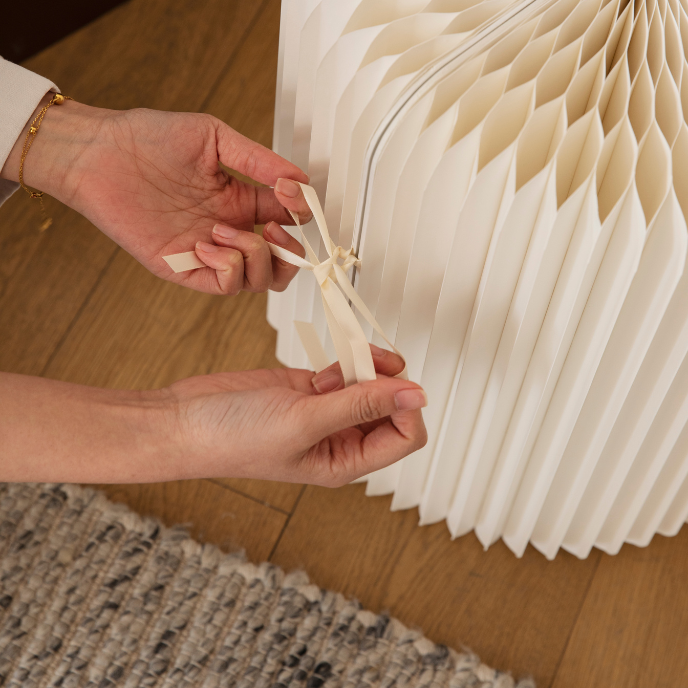 Step 4
Tie a knot with the satin ribbon on the side.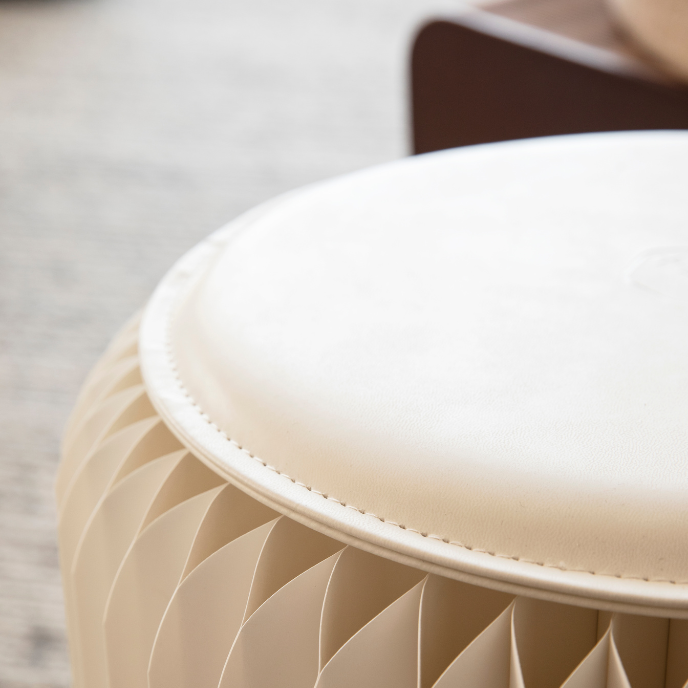 Step 5
Simply add the cushion and you're all set !
Dimensions unfolded (stool open)
Height: 42cm
Thickness cushion: 1.5 - 2cm
Total seat height: 44cm
Diameter cushion: 30cm
Diameter body: 36cm
Dimensions folded
Height: 42cm
Width: 18cm
Thickness: 3cm
Package dimensions
45 x 32 x 6 cm
Weight
2.4 kg stool (2.5 kg including package)
Weight Capacity
Up to 300 kg
Material
100% recyclable engineered Kraft paper
PU leather cushion
Features
PU leather Cushion
Elastic band
Portability
Foldable
Stackable
Lightweight
Shop the look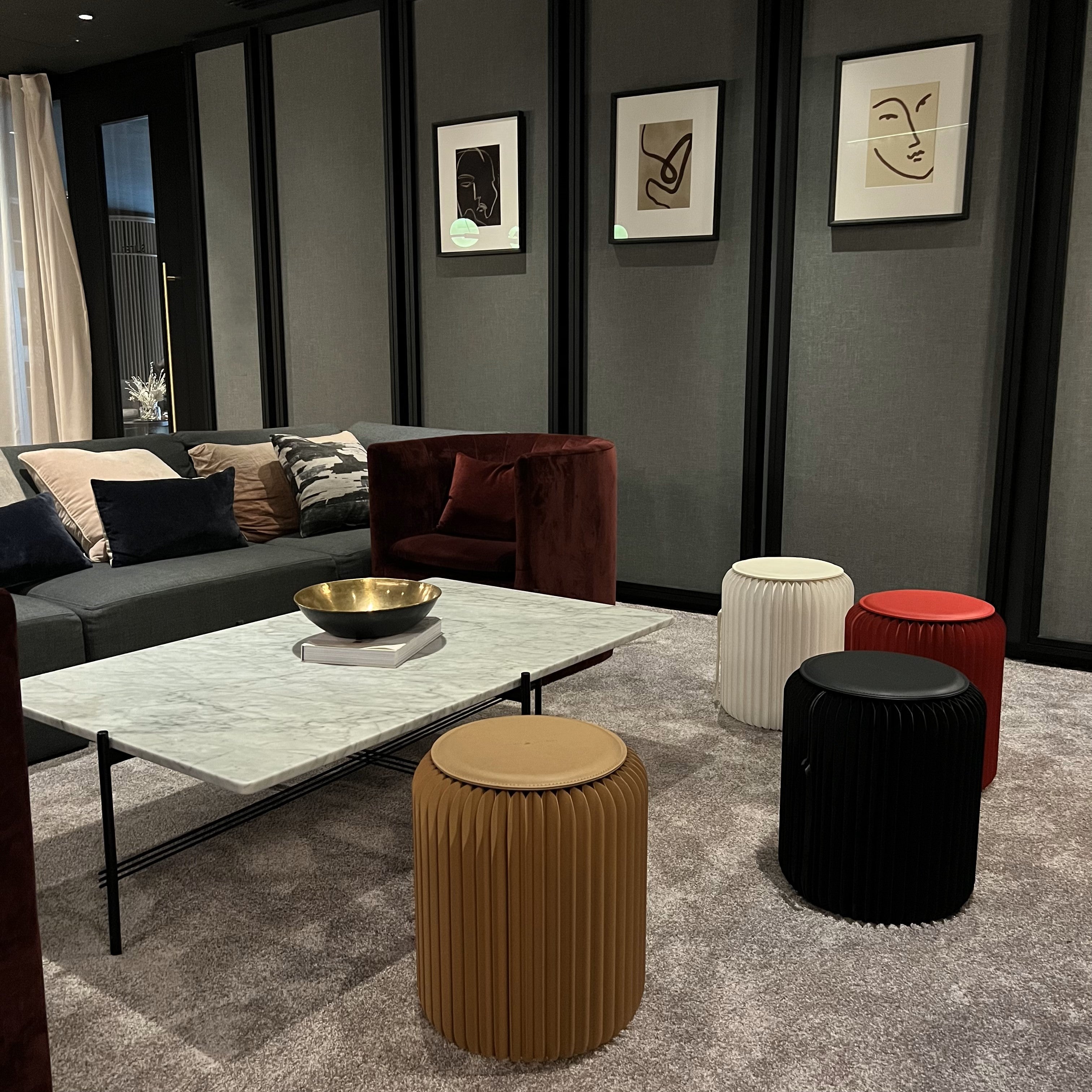 Get inspiration from our previous customers !
Explore the various ways our customers have been using the magic stools and play with their versatility