Experience the seamless fusion of Art, Engineering, and Sustainability with our exclusive collection of collapsible stools, which fold in just two seconds into the size of a book.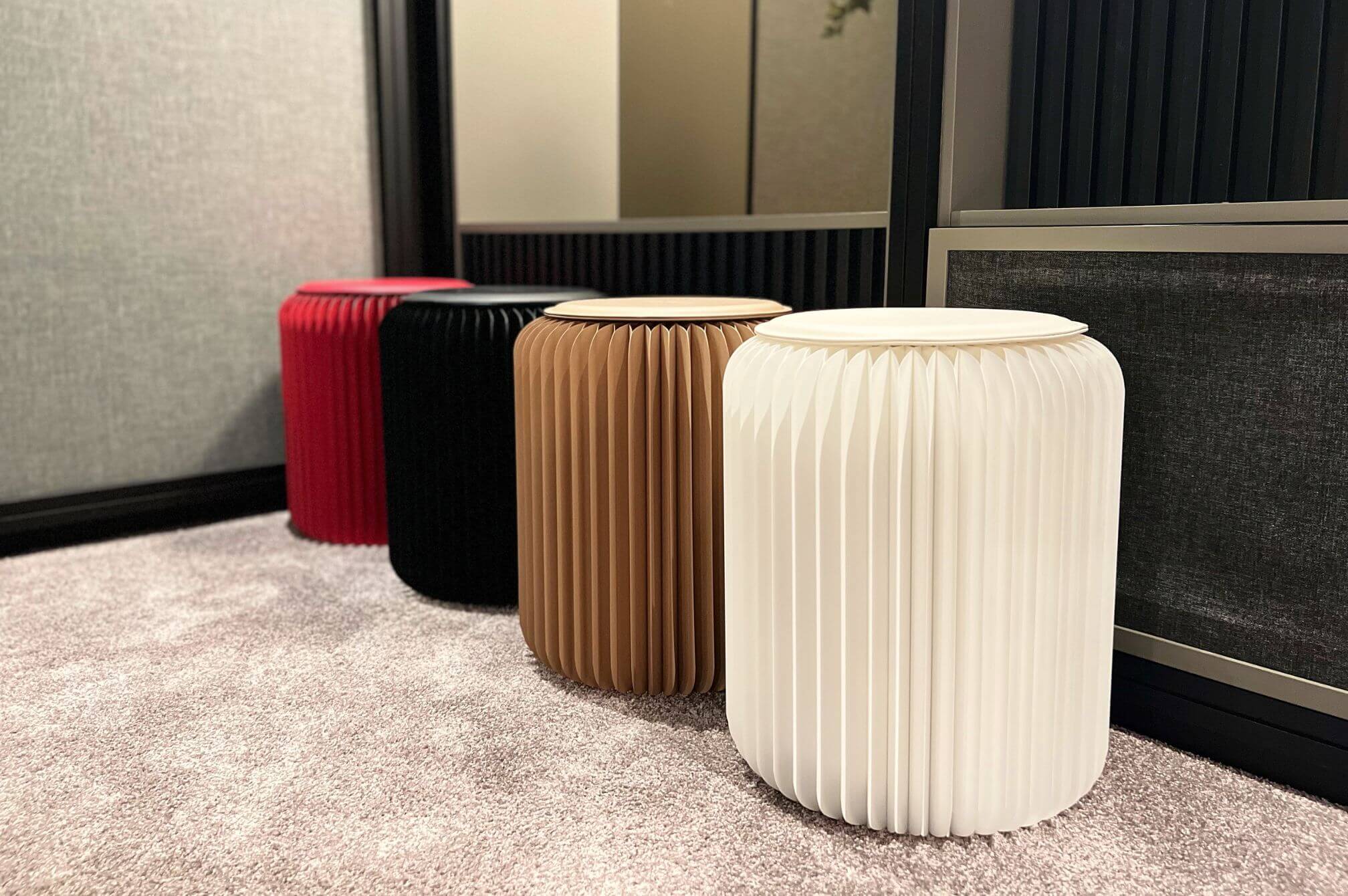 Unfolded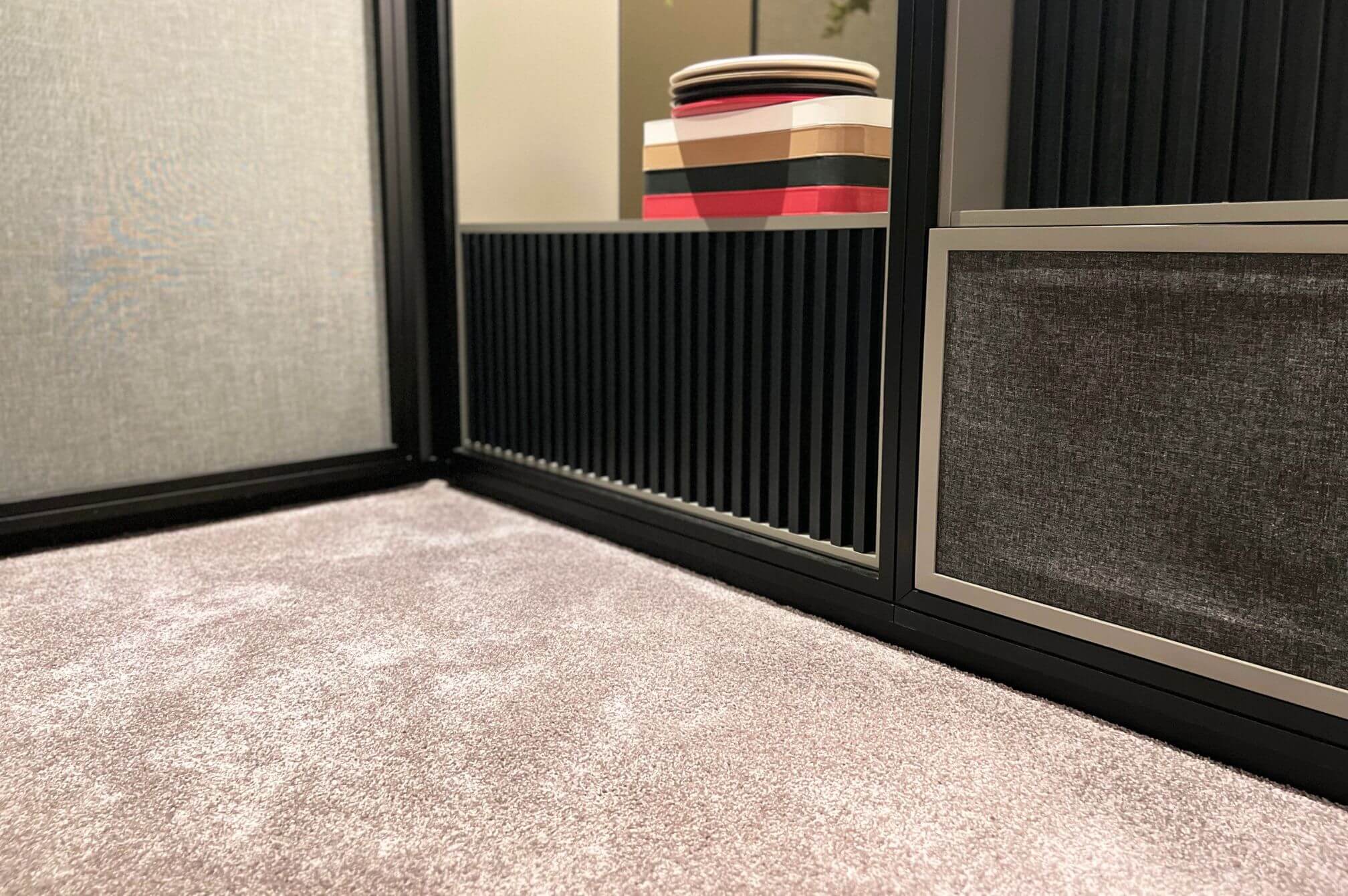 Folded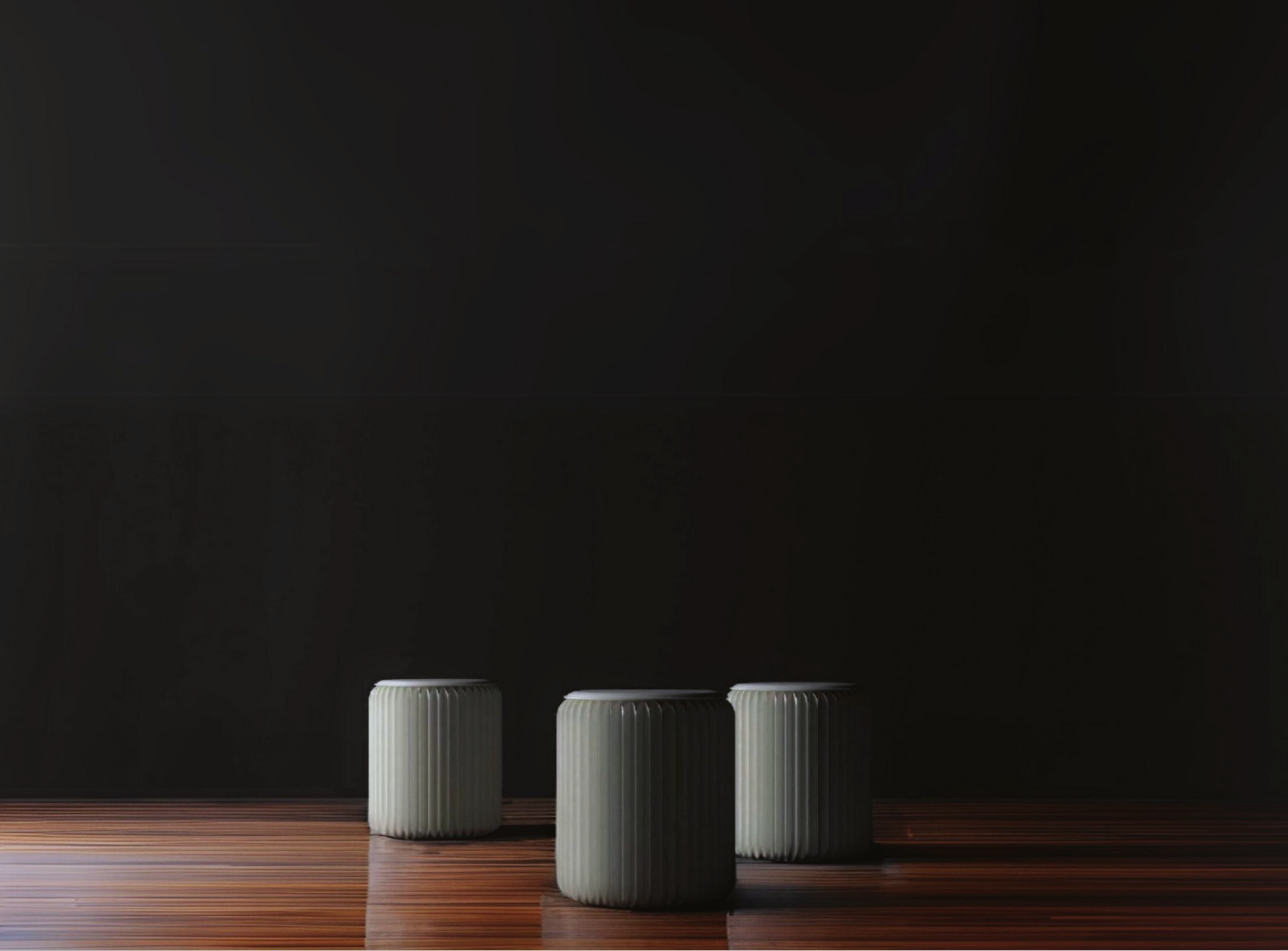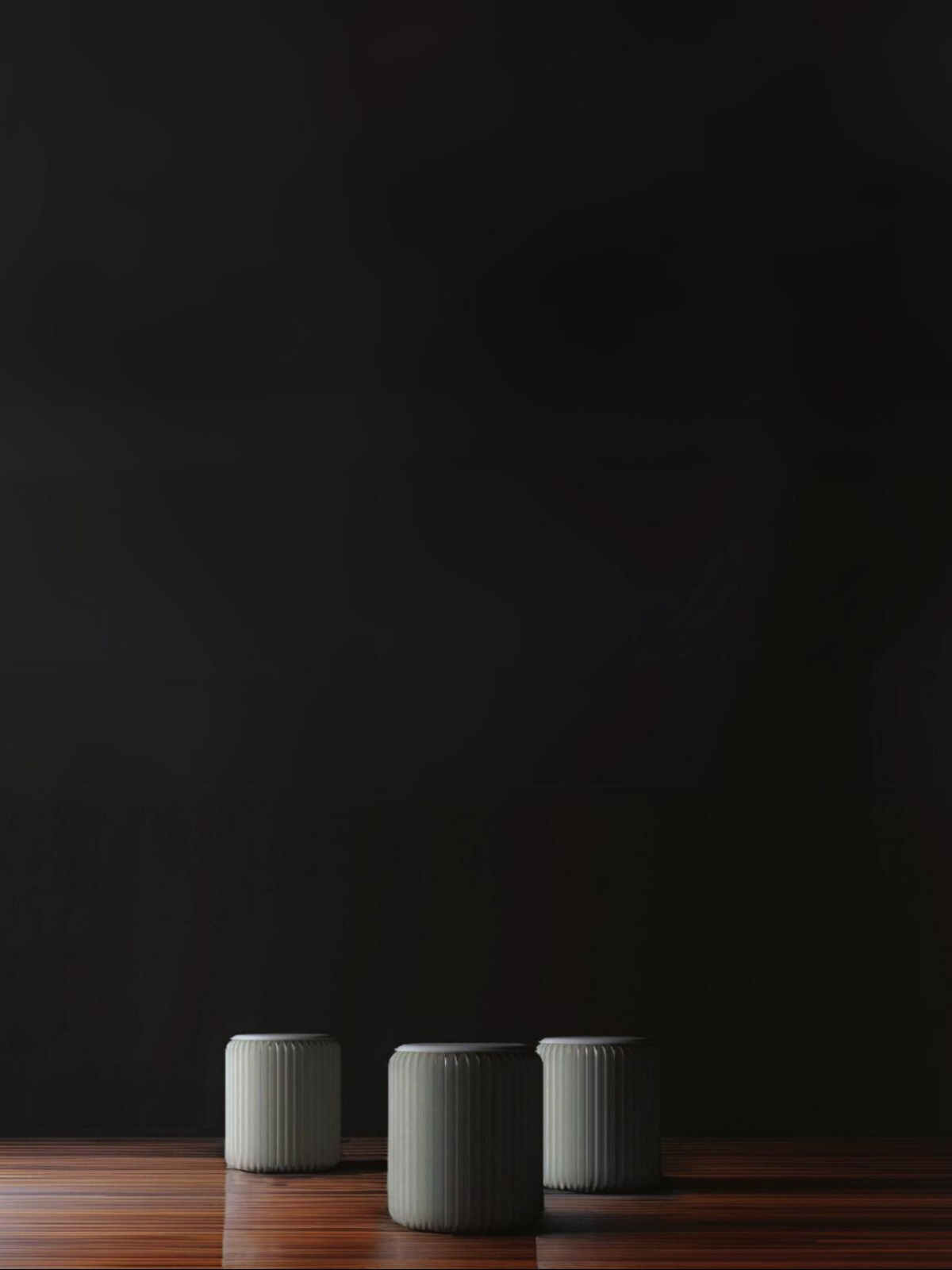 Innovative Foldable Stools that Combine Style, Practicality, and Eco-Friendliness
Elevate your space with Origami Lounge
Discover Collection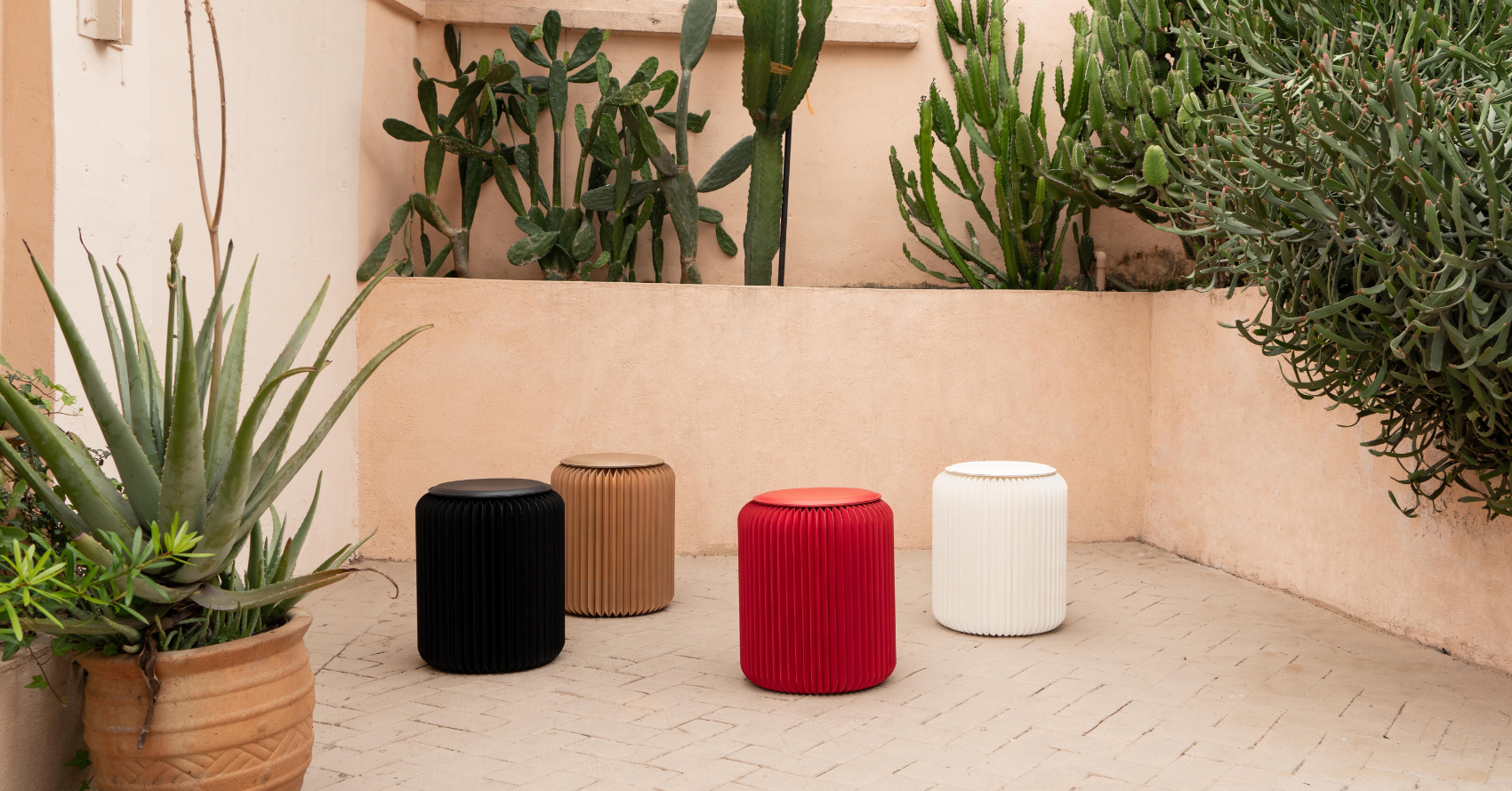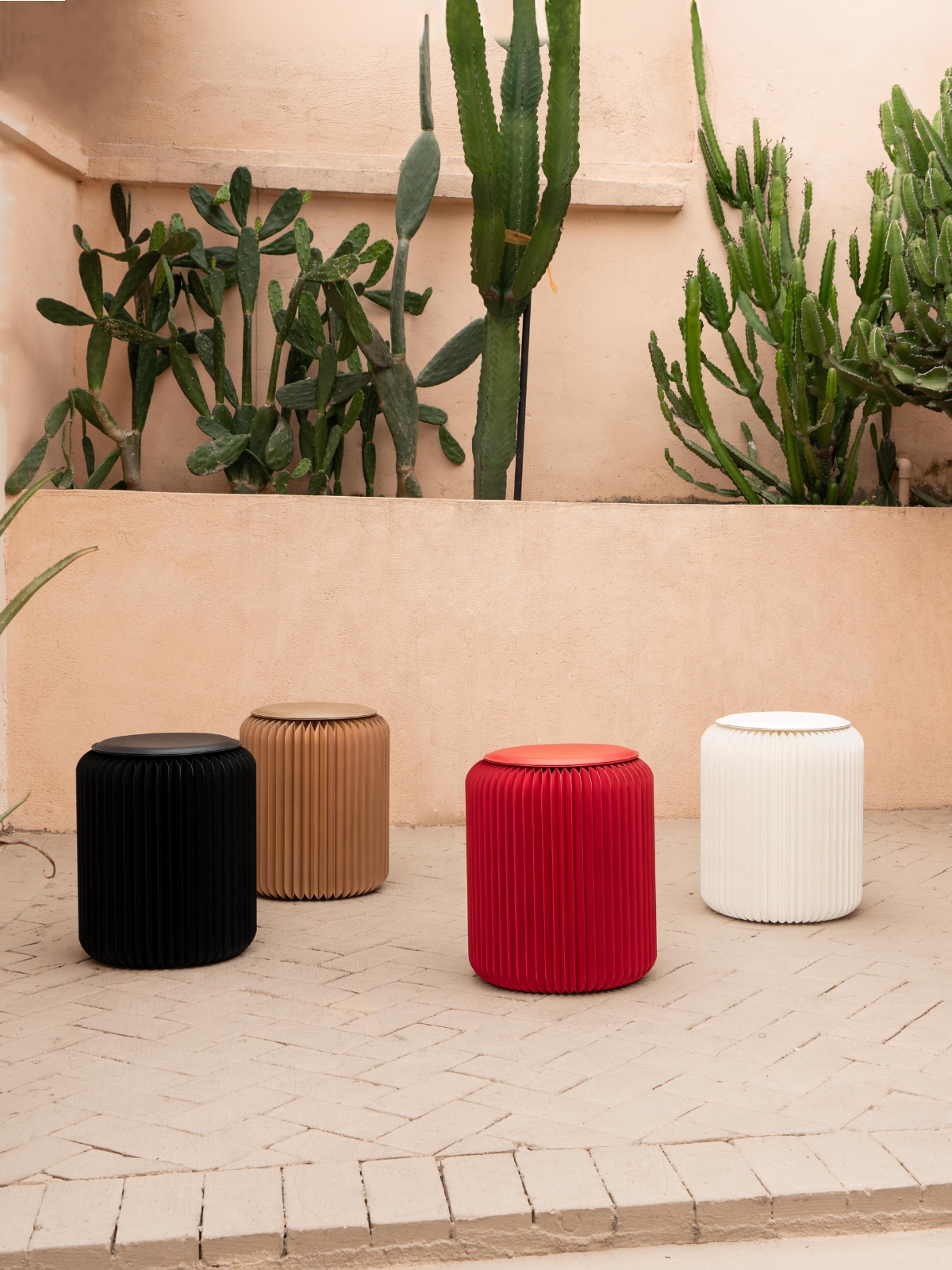 Discover the Durability of Cellulose-based Design, Supporting up to 300kg Weight !
Where Sustainability Meets Strength in Style
Learn more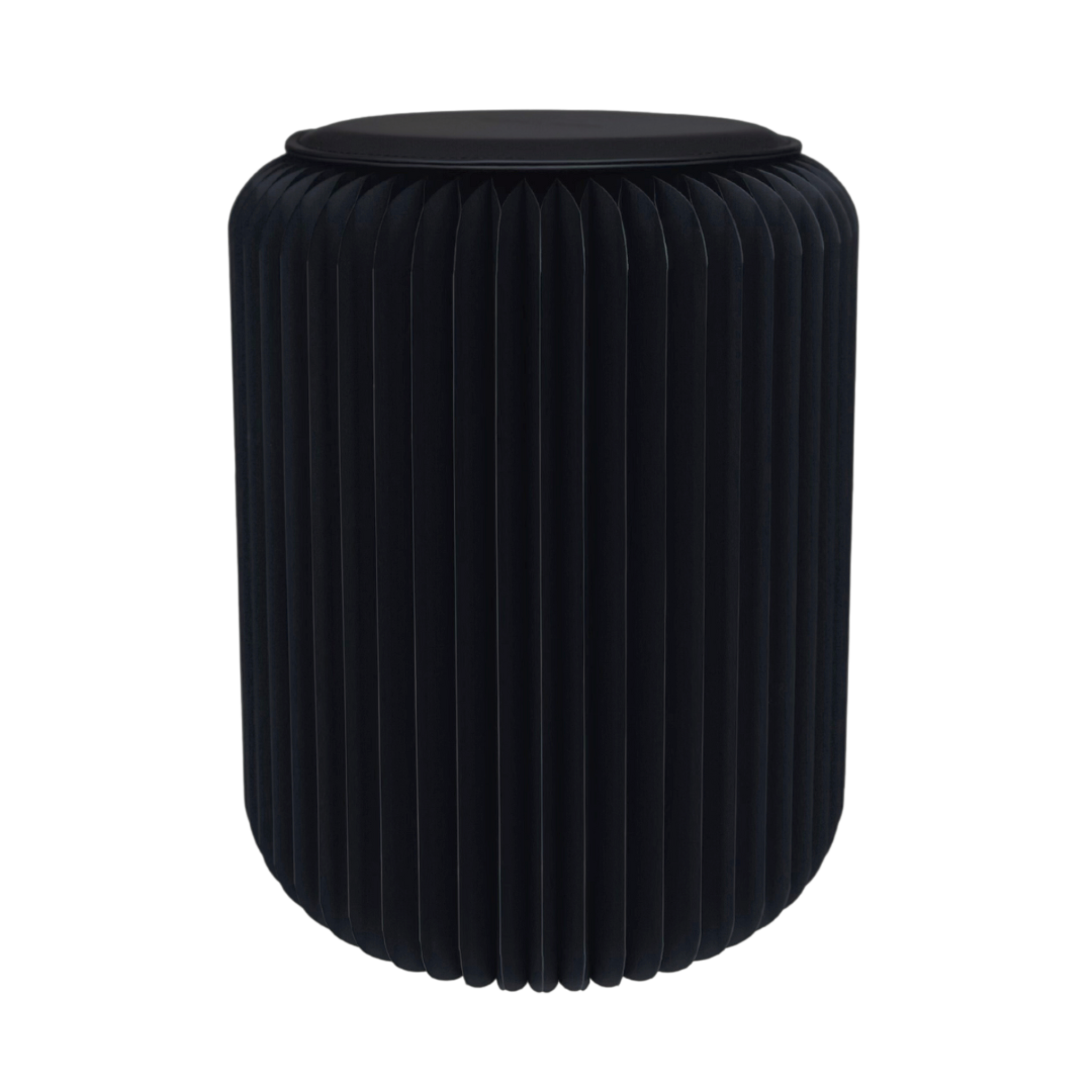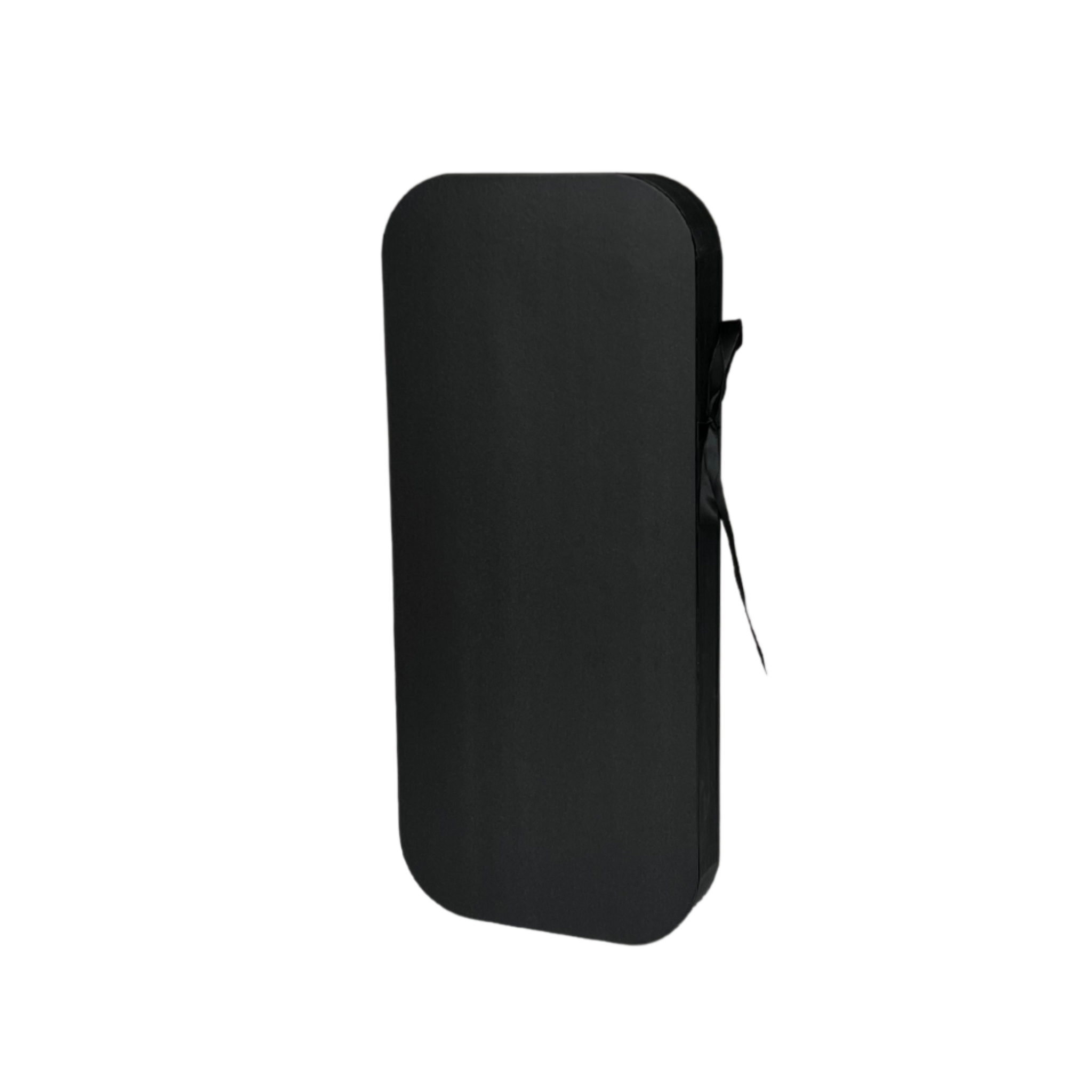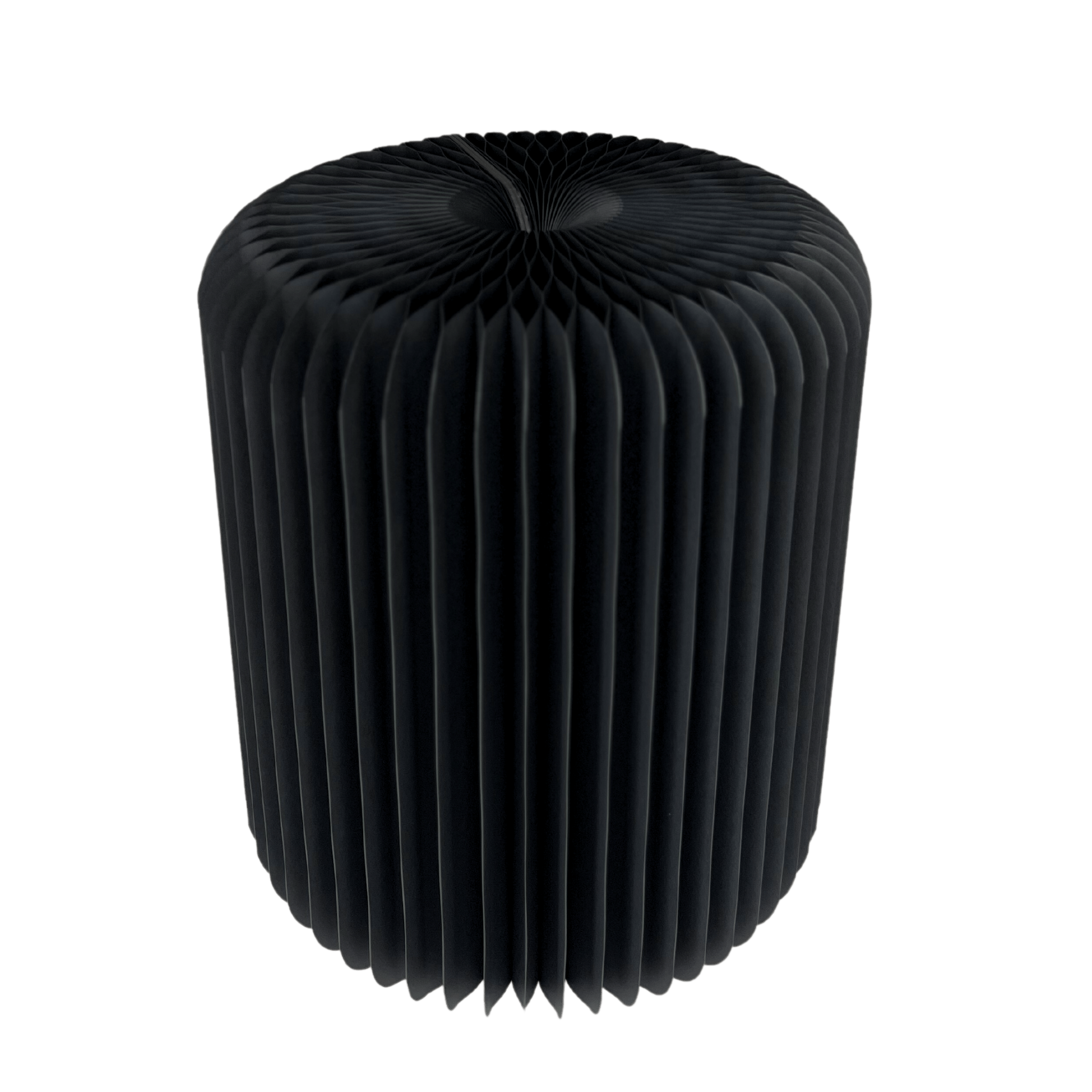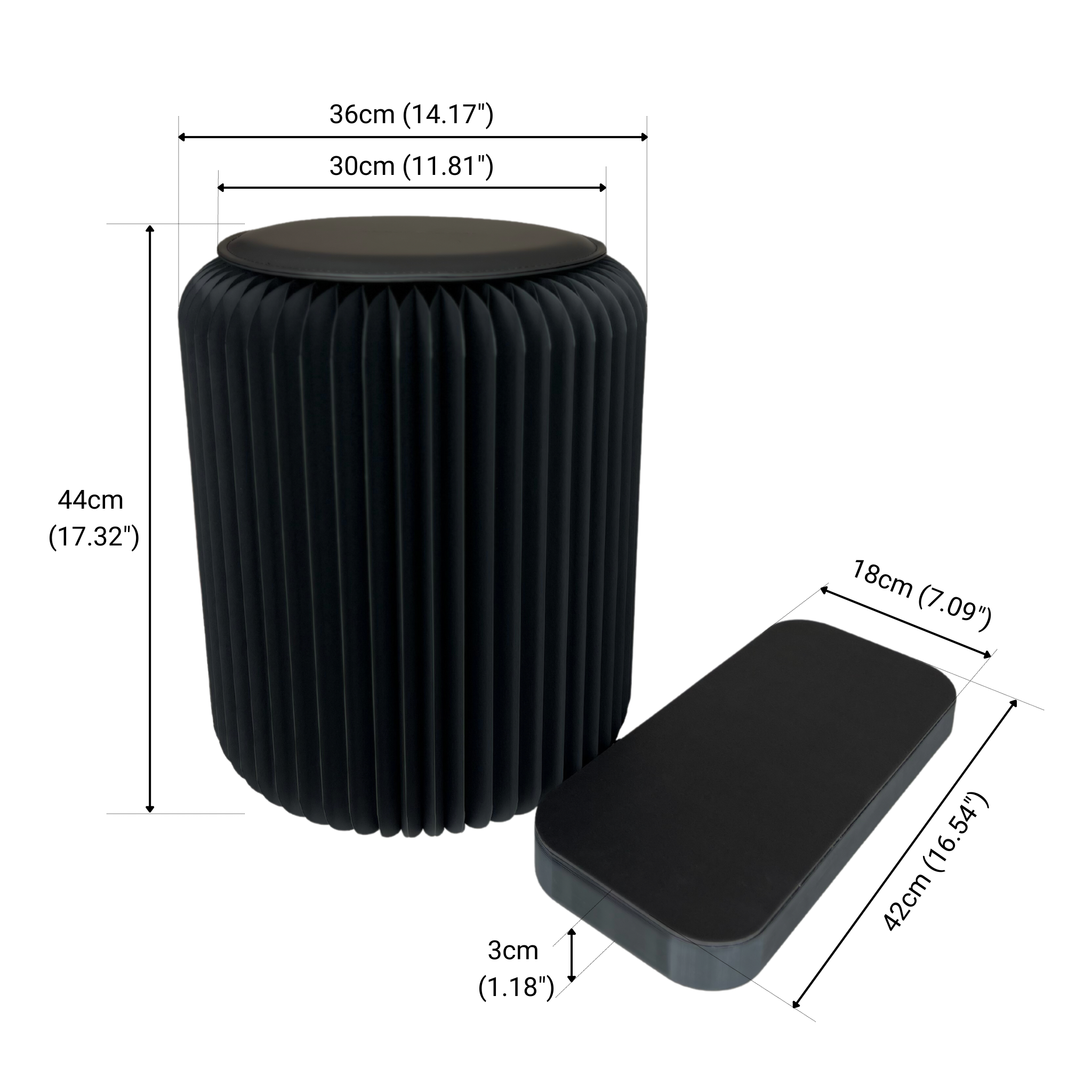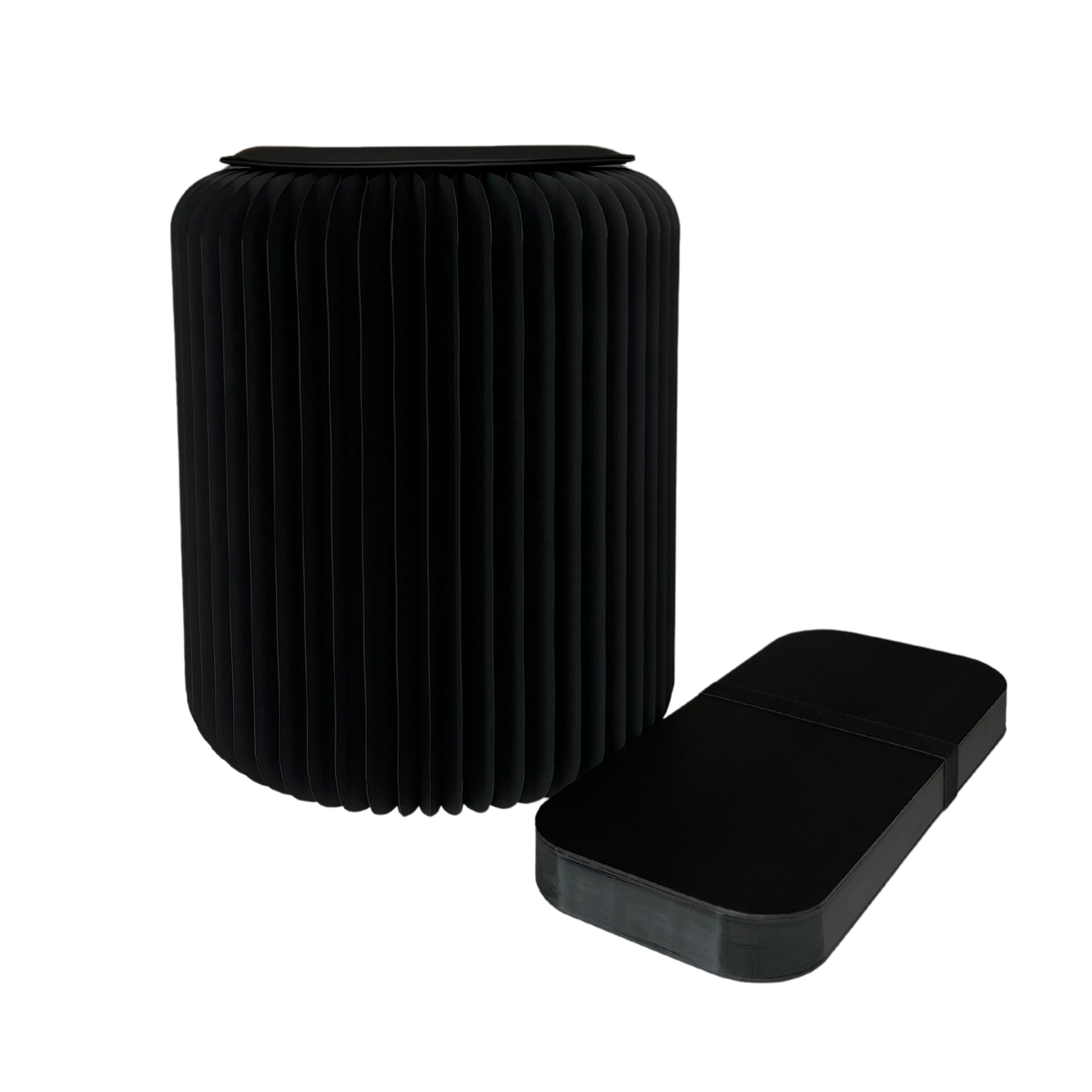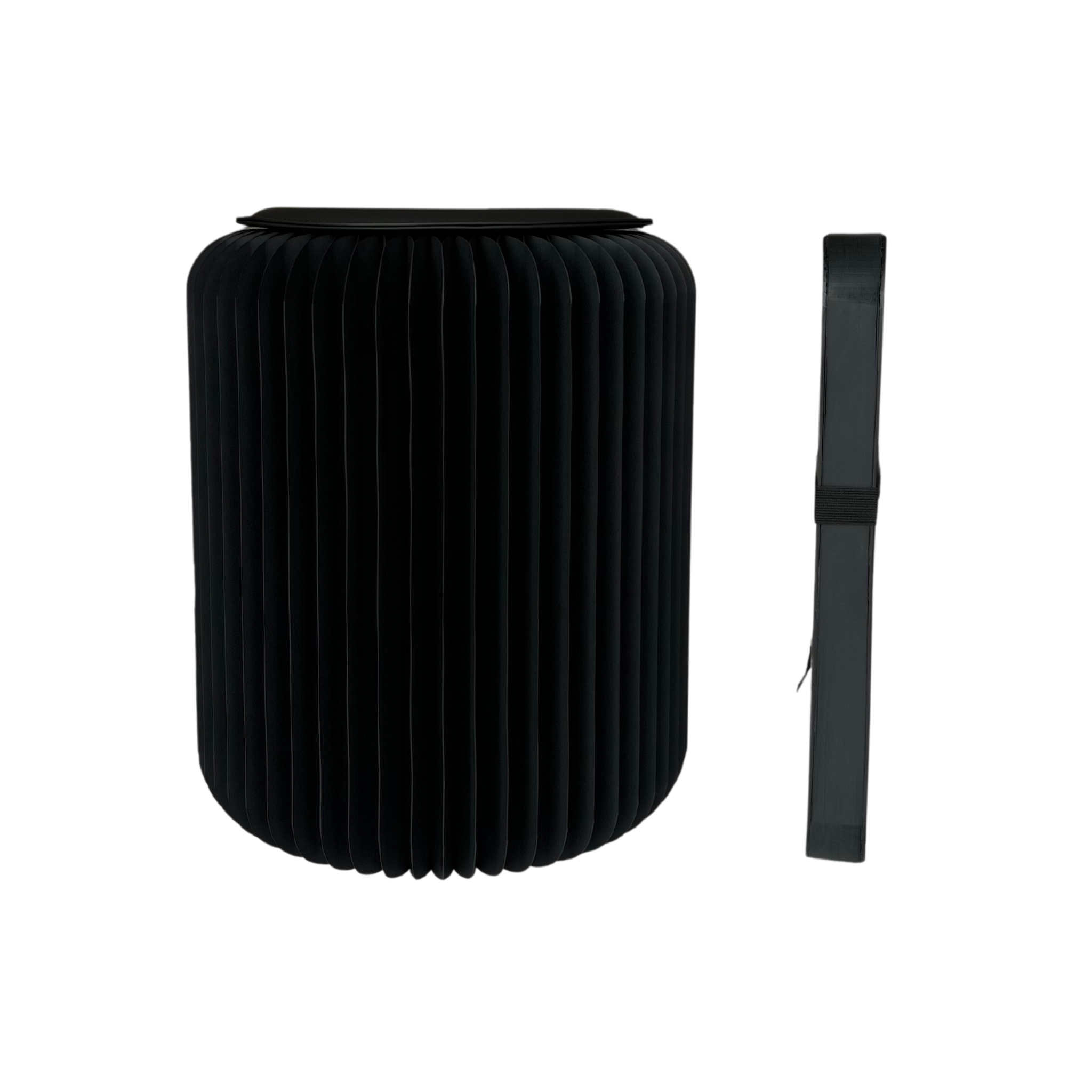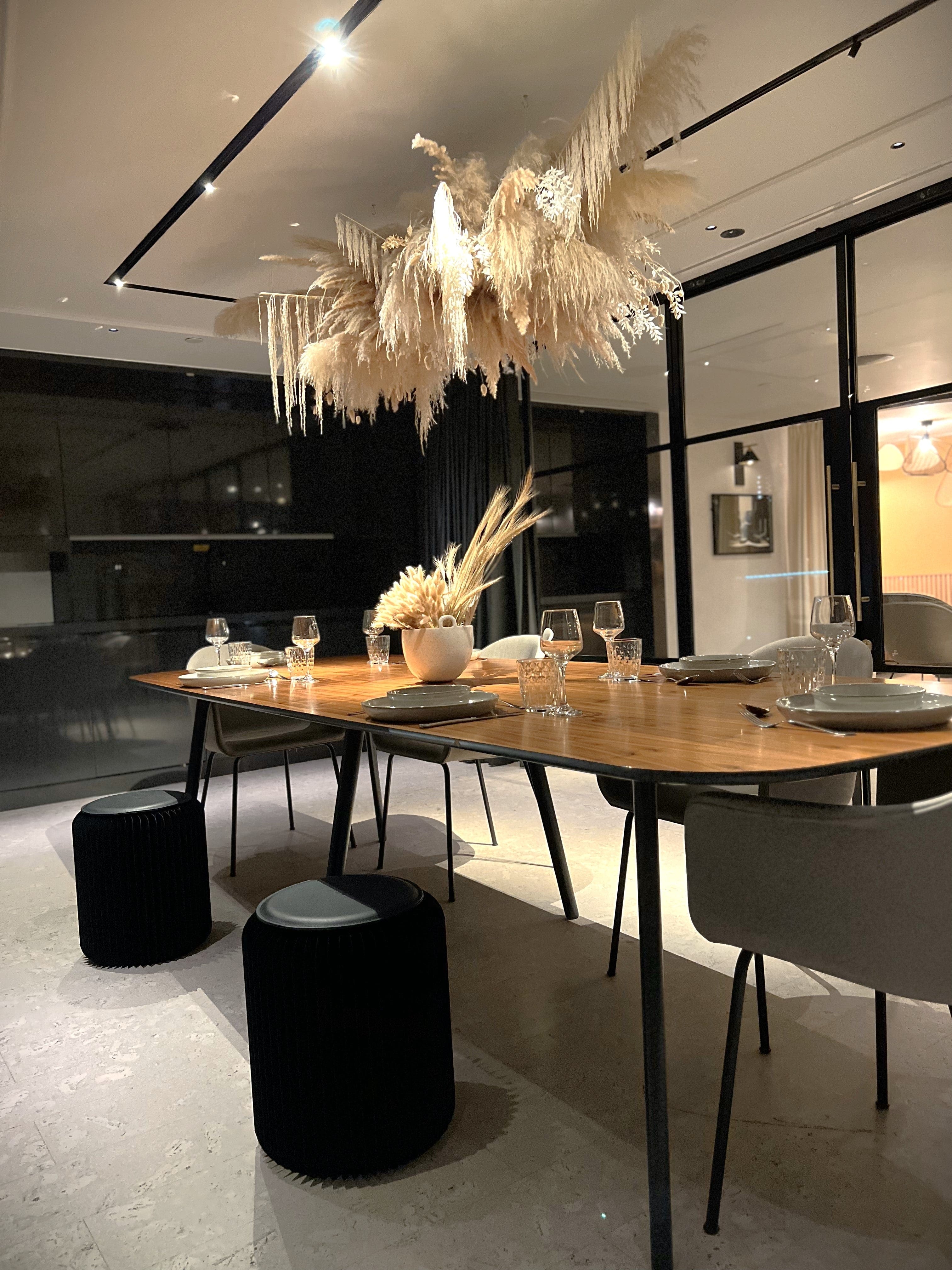 ⚡Hurry ! Enjoy a festive treat with 14% OFF - Shop now for Festive Savings 🎄
Discover the Perfect Blend of Style, Portability, and Sustainability. Our Foldable Eco-Friendly Stool is the ultimate seating solution for those seeking convenience without compromising on style or sustainability. 

Key Features:

Portable and Lightweight: Easy to carry and perfect for adapting to any situations
Eco-Friendly Materials: Crafted with sustainability in mind, reducing your environmental footprint
Stylish and Minimalistic Design: Complements any space, adding a touch of elegance
Supports Up to 300kg: Sturdy construction ensures stability for various individuals
Foldable to Book Size in 2 seconds: Compact and easy to store, ideal for small living spaces (and unexpected last minute guests!)
Versatile for Co-Working Spaces and Public gathering: Enhance your productivity in shared work environments, conferences, conventions, exhibitions..
Convenient and Reliable: Stable and durable, effortlessly unfold and enjoy a reliable seating experience
Shipping Method: 

All orders are shipped via courier to ensure safe and efficient delivery to your doorstep.

Estimated Delivery Time and Cost*: 

- Free Standard Delivery UK for orders above £100: 1 to 5 business days

- Standard Delivery UK: 2 to 5 business days (£4.99)

- Express Delivery UK, when ordered before 12pm: 1 to 3 business days (£6.99)

* Please be aware that delivery times may vary during bank holidays and public holidays.
Dimensions unfolded (stool open):

Height: 42cm
Thickness cushion: 1.5 - 2cm
Total seat height: 44cm
Diameter cushion: 30cm
Diameter body: 36cm

Dimensions folded:

Height: 42cm
Width: 18cm
Thickness: 3cm

Weight:

2.4 kg stool (2.5 kg including package)

Weight Capacity:

Up to 300 kg

Material:

100% recyclable Kraft paper
PU leather cushion

Features:

PU leather Cushion
Elastic band

Portability:

Foldable
Stackable
Lightweight
Featured collection
View all
Save 14%
Save 14%
Save 14%
Save 14%
100%
Elevate your surroundings with Sustainable Sophistication
Our stools are primarily made from 100% recyclable honeycombed cellulose, a natural fiber derived from wood. The engineering behind the honeycomb structure elevates the rigidity and strength of the wood pulp allowing our stools to support up to the incredible weight of 300kg!
Adopt the Craftsmanship and Eco-friendly elegance proving that Style and Environmental consciousness can go hand in hand.
Buy Now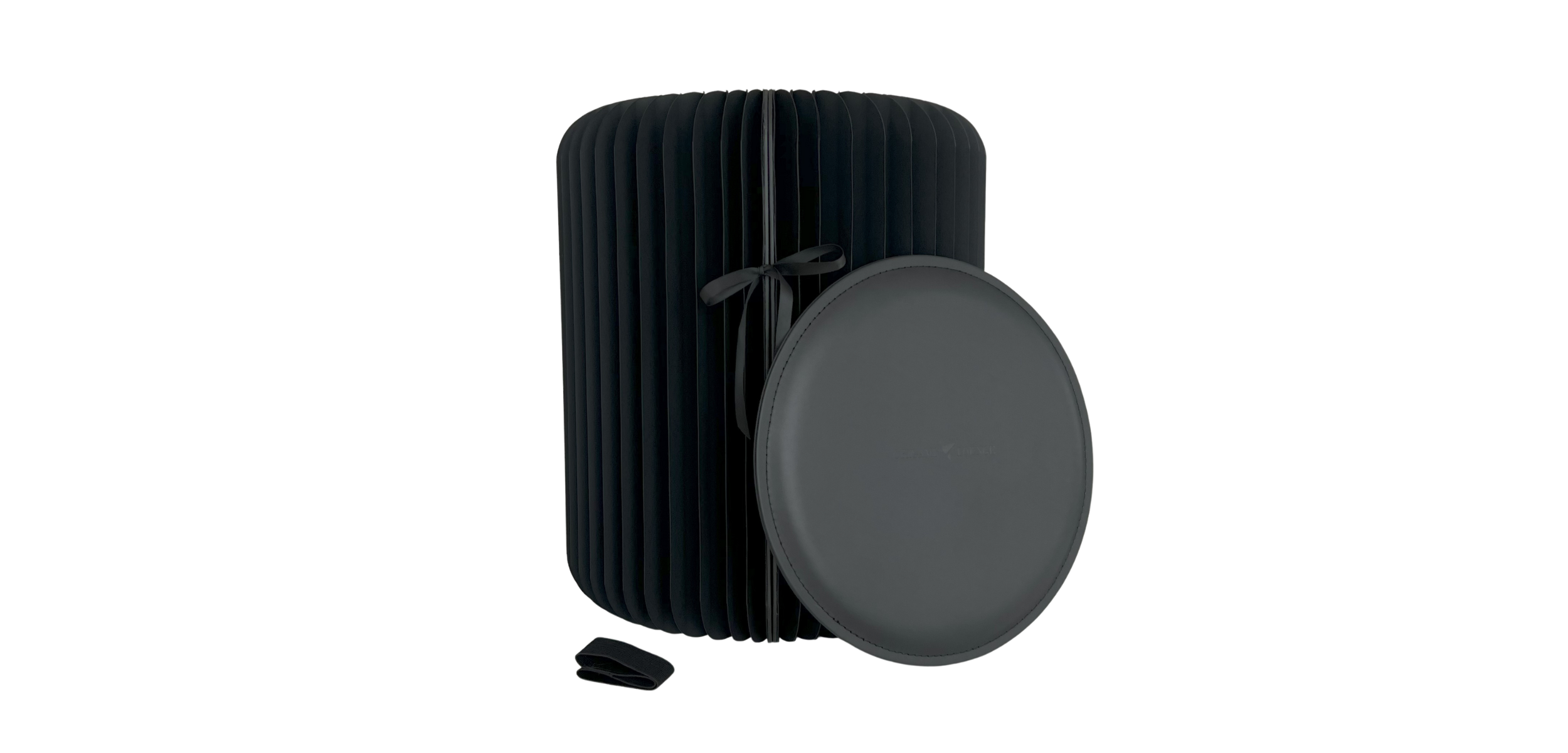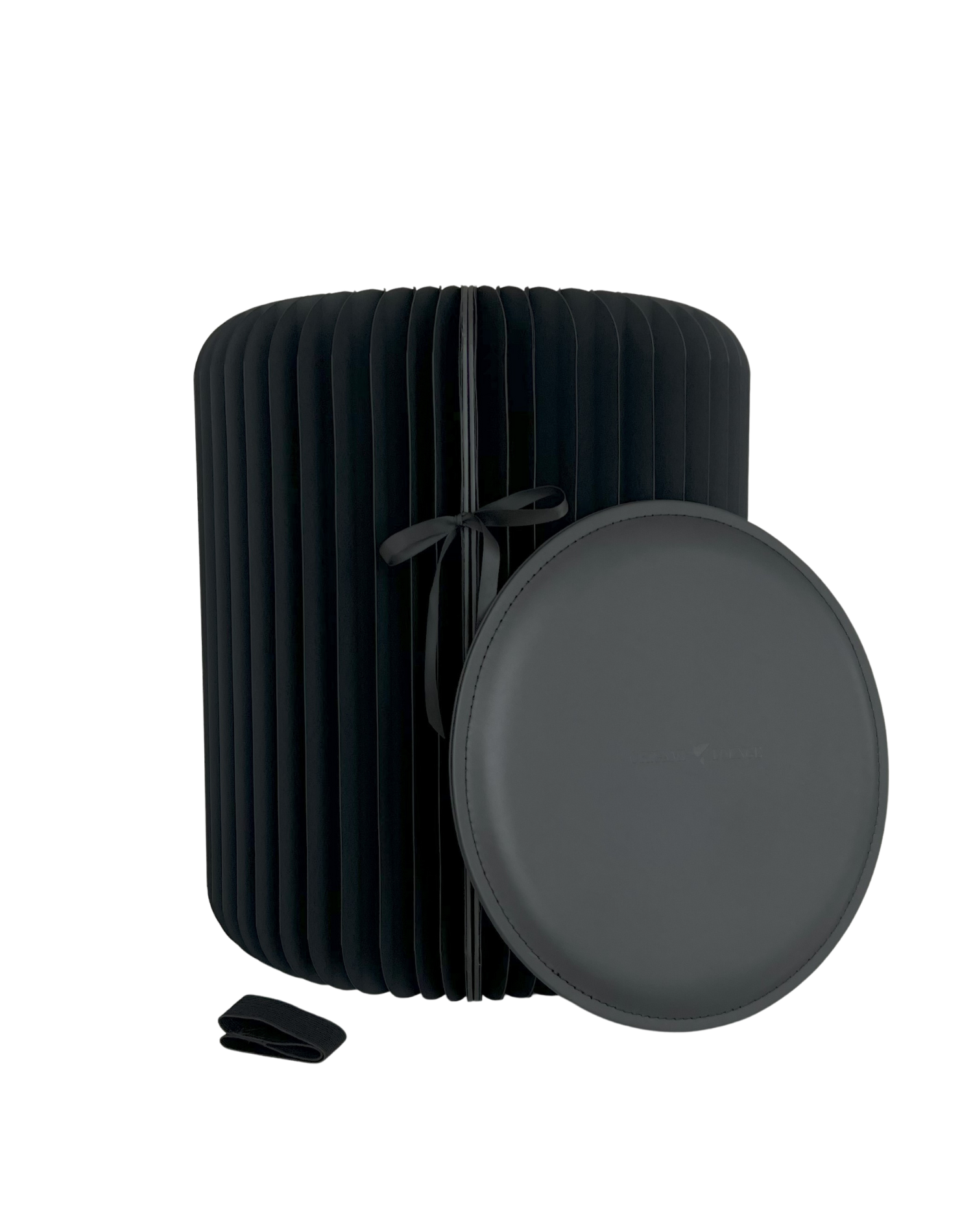 Smart Elastic band
Once folded to the size of a book, this Smart Elastic Band feature ensures hassle-free organisation and maximises space efficiency.
Invisible Magnet System
As you extend the stool, the invisible magnets discreetly align and secure the sides together, allowing for quick and hassle-free assembly.
This intuitive magnet component ensures a sturdy connection while providing the convenience of effortless unfolding.
Leather Cushion
Elevate your comfort with our Premium padded PU Leather Cushion for long-lasting seating, complimentary addition.
Design Ribbon
Integrated stylish ribbon serves a dual purpose: not only does it enhance the aesthetic appeal of the stool, but it also provides an additional level of fastening to keep the fold securely in place.
Versatile Foldable Stool
Honeycomb-accordion structure, providing exceptional strength to support up to 300kg.
Crafted from eco-friendly materials. Its multi-purpose design serves as a Stool, Side table, or Bedside table, adapting to your needs.
What sets it apart is its innovative ability to shrink down to the size of a book, enabling effortless and space-efficient storage.
Elevate Your Space with Origami Lounge: Where Style, Practicality, and Eco-Friendliness Unite
I've always struggled to have enough seats when I host drinks and dinners at home, with the smart Origami Stools I just tuck them away discreetly on my bookshelf and use them whenever I need.
I've used it as a stool and side table, and bought a second one to use as a bedside table in my bedroom! Highly recommend this product to anyone seeking a smart and stylish solution for their space.
Absolutely love the product! The foldable design is genius and so convenient for my small apartment. It's sturdy, stylish, and versatile.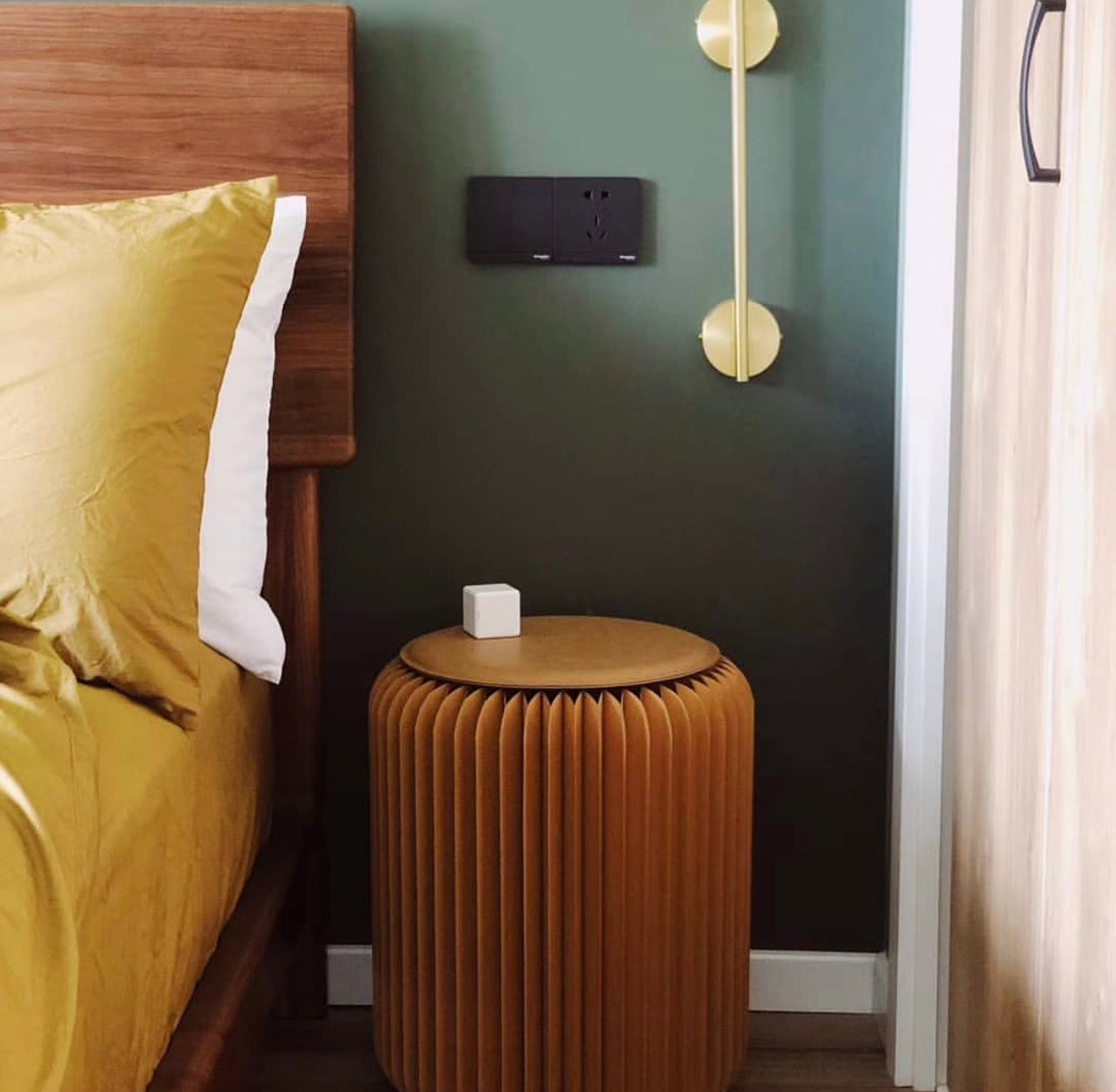 It always provides the "wow" effect to my guests when I unfold them in just a few seconds.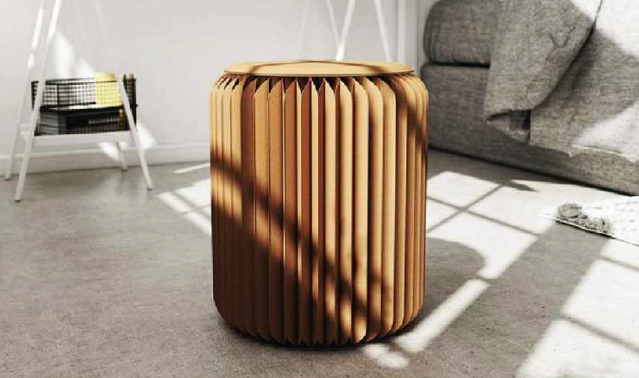 Let customers speak for us
How long will it take to get my orders?

Shipping Method: 

All orders are shipped via courier to ensure safe and efficient delivery to your doorstep. Delivery details will be provided in your confirmation email.

Estimated Delivery Time*: 

- Standard Delivery UK: 2 to 5 business days

- Express Delivery UK, when ordered before 12pm: 1 to 3 business days

* Please be aware that delivery times may vary during bank holidays and public holidays.
At checkout, your delivery costs will be determined based on the weight of your order. We prioritize affordability and strive to keep these costs as low as possible for our customers.

- Free Standard Delivery for orders over £100

- Standard Delivery UK: 2 to 5 business days (£4.99)

- Express Delivery UK, when ordered before 12pm: 1 to 2 business days (£6.99)

* Please be aware that delivery times may vary during bank holidays and public holidays.
Unfortunately, at this time, we are offering shipping services exclusively within the United Kingdom. We appreciate your loyalty and support, which has allowed us to grow and thrive. Rest assured, we have exciting plans to expand our shipping reach in the near future, allowing us to serve customers outside the UK. Stay tuned and subscribe for updates and announcements regarding our shipping expansion!
How can I get confirmation that my order has been received and processed?

You will receive an order confirmation email immediately after your payment. If you haven't received this email, please check your spam folder or contact us.
We offer a 7-day return policy for eligible items.

To be eligible for a return, your item must be unused and in the same condition that you received it. It must also be in the original packaging. We require a receipt or proof of purchase to process the return.

Please note that you will be responsible for paying the shipping costs for returning your item. We recommend using a trackable shipping service or purchasing shipping insurance, as we cannot guarantee that we will receive your returned item.

Once your return is received and inspected, we will send you an email notification regarding the status of your refund. If approved, your refund will be processed, and a credit will automatically be applied to your original method of payment within a certain number of days.

For more information or assistance with your return, please contact our customer support team through our contact page.

We strive to provide excellent customer service and ensure your satisfaction with our products. If you have any further questions or concerns about our return policy, please don't hesitate to reach out to us.
No complicated assembly manual or confusing diagrams. Our stools feature an ingenious accordion-like mechanism that effortlessly expands when opened.

Simply pull on both sides board to unfold the honeycomb cells circularly. As the walls come into contact, the hidden magnets inside will securely attach, providing a noticeable connection. To ease the magnetic closure, position your hands in the middle of the side panels.

The folded part may sometimes feel rigid during the initial opening. Don't hesitate to gently flex your stool, accordion-style, to make it more flexible.

Complete the setup by tying a knot with the satin ribbon on the side, and you're all set!
How can stools with this height be commonly used?

The 44cm seating height is suitable for a wide range of uses, including:

- Standard dining seating
- Additional seating in living rooms or lounge areas
- Bedside tables
- Coffee side tables
- Seating at working desks
- Resting spots in retail spaces
- Waiting areas
- Events and gatherings such as exhibitions and trade shows
- Working spaces and meeting rooms

Their portable and compact design allows for effortless setup and takedown, making them convenient for various settings and events. Whether it's for quick additional seating or easy storage in tight spaces, these stools provide a practical solution that can be readily deployed and tucked away as needed.

These stools not only provide convenience but also offer a sustainable seating solution. Made with consideration for sustainability, these stools are crafted from eco-friendly materials and designed for durability. By opting for these stools, you contribute to minimizing waste and reducing the environmental impact associated with disposable or non-recyclable seating options. With their long lifespan and potential for reuse, these stools embody a sustainable approach to seating, promoting a greener and more eco-conscious lifestyle.
How much weight can your products support?

Our products are designed to have a high load-bearing capacity. The specific load-bearing capacity can vary depending on the product model and design. Our Premium Versatile Foldable stools collection can withstand a load of up to 300kg with the weight distribution on the provided cushion.
Who is the products specifically designed for?

The Origami Lounge stools are meticulously crafted to cater to various needs and preferences. They are an ideal choice for those who value space-saving solutions without compromising on style as it can be folded down to the size of a book!

Whether you're hosting gatherings and need extra seating, a fashion-conscious individual seeking stylish decor, a co-working enthusiast looking for functional on-the-go furniture, an eco-conscious consumer prioritizing sustainability, or simply someone who appreciates maximizing space, the Origami Lounge stools are designed with you in mind.

The versatility of the Origami Lounge stools knows no bounds. With its innovative design, it can serve as a stylish stool, a practical side table, a convenient bedside table, a functional conference seat, or even a trendy decorative stand, one that you can move from place to place, and fold from home to home. The possibilities are endless, allowing you to effortlessly adapt its usage to suit your ever-changing needs and preferences.
Any particular maintenance / care guidelines?

The products are indoor furniture. If any water is accidentally spilled on the stools, simply wipe it off with an absorbent cloth or towel. As with any other piece of furniture, it is important to take care of and use them appropriately.

The goods can be cleaned with a clean, dry towel, or a slightly damp one. Using a feather duster is also a good option for maintaining their cleanliness.
You can contact us through our contact page! We will be happy to assist you.